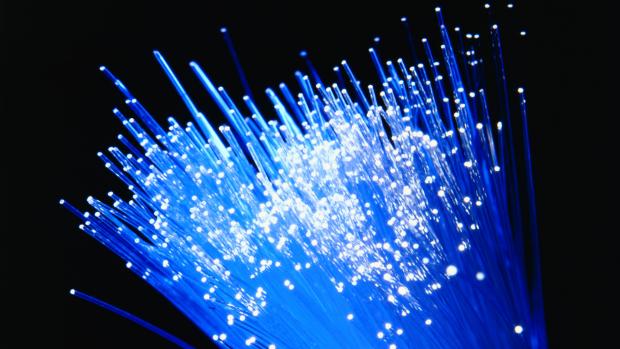 Caleycom are in the process of installing Ultra Fast, Ultra Reliable, Full Fibre Broadband in Stoneywood
What is it?
Simple, Full Fibre broadband is the Gold Standard to which all other connections are compared against. Rather than using old, outdated copper cables that lose speed with distance we'll be using a Fibre optic cable which transmits information as pulses of light into your home
This means no slow downs for people who live far away from the Telephone Exchange and much higher speeds.
How much higher? Our full fibre packages go up to a colossal 1,000mbps – that's over 200 times faster than the average connection around Stoneywood at present which is just 4mbps
What will this let me do?
Simple answer: anything online. Our full fibre technology allows every member of your home to get online and stay online. Full Fibre connections carry so much data that the whole house can be online at once with virtually no slow downs. One person can be on a live HD Video Call whilst someone else is streaming 4K Netflix and another is downloading an Xbox game, all at the same time.
Typical copper broadband around Stoneywood comes in at around 4-5mbps, this means that downloading a 50GB video game will take over 24 hours to complete.
Our Full Fibre broadband goes all the way up to 1000mbps, so that same 50GB game can be downloaded in as little as 7 minutes!
Sounds great! but is it expensive?
Not at all!
We are a local company, which mean we have one true Aberdonian value at our core: we like a bargain!
All our Full Fibre packages come with free connection, free professional installation in your home, a free state of the art WiFi 6 router and no hidden costs or sneaky price rises.
We have three simple packages to choose from, and you can change your package at any time
All of our packages are symmetric, this means that the download speed and upload speeds are the same, not many providers offer this
150mbps – £30 per month
500mbps – £40 per month
1000mbps – £50 per month
What's more, if you sign up before the end of August, we'll even give you your first 3 months half price!
No hidden charges for things like Line Rental on a phone you might not use, but if you do want a landline phone we have you covered there too. A simple flat fee of £12 per month gets you all your UK calls – that's local, national and mobiles, with no restrictions for one low monthly rate.
Our contracts are a simple 18 month term and we don't increase your price or automatically roll you over to a new contract at the end of your initial term, unlike some other providers
We also don't routinely increase prices unlike all the large ISPs who all now increase your cost every year by around 10-12%
Who exactly are Caleycom?
We are a locally owned and run ISP based in Aberdeen. We have been providing wireless broadband solutions in rural areas since 2010 so we know a thing or two about connecting North East communities to the net.
We operate our own network, unlike most providers who just resell commodity connections from Openreach. this mean that in the unlikely event of a fault with your service we are the only people you need to speak to, we don't blame someone else and make you wait weeks for an engineer.
Why pick Caleycom over the larger providers?
We believe that by being local we can offer you a much better level of customer care compared to the big players. With us you are more than a number.
If you need to chat, our friendly team is based right here in Aberdeen and we're happy to take your call, should you need an engineer visit we typically get a member of the team out to you on the same or next working day.
As a locally run network we have the unique ability to route all internet traffic via our data centre in Aberdeen, this means that we offer extremely low latency which is ideal for gamers.
Where is this going to be available?
Our first phase of rollout will be in the following streets, other streets will follow and when a new area goes live we'll be in the area to let residents know.
Mill Park Crescent
Beech Manor
Waterton Lawn
Waterton Gardens
How does the install process work?
Again, we have a big advantage over the other providers: no digging up your driveway or garden!
Other providers are starting to roll out in Stoneywood but they require your garden to be excavated in order to bring the cable into your home, we don't!
Sound too good to be true? When your homes were constructed our sister company, Aberdeen Technical Services, prewired the estate with Fibre for a Fibre based TV distribution system, this means that we have exclusive access to the spare capacity on these fibres which already enter your home.
That makes our install quicker and less disruptive than any other providers
Sounds great, how do I sign up?
Easy! Click the link below and a member of our team will be in touch to set up your account and confirm your installation
During early August we will be running the "spine" fibre line which link the streets together and we aim to be connecting customers by the start of September.